David and Jane Jayne – Co-Founders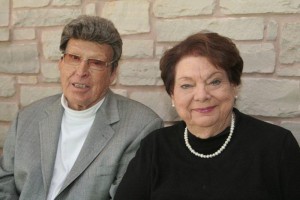 David and Jane Jayne learned firsthand what being a burn survivor meant when David was injured in an Army helicopter fire in 1959. During his 3 ½ -year recovery at Brooke Army Medical Center Burn Unit, they both began to reach out to other burn survivors and their families, providing comfort and support. After retiring from the Army, David received his law degree and helped several burn survivors through this career. David and Jane formalized Texas Burn Survivor Society in 1994, where it has grown significantly from its start in the Jaynes' garage. The Jaynes dedicated themselves to touching the lives of burn survivors until they both passed away in 2015. The TBSS Board of Directors and Team Members are committed to assuring that the Jaynes' legacy continues.
Board of Directors
Christian Bove – Board Member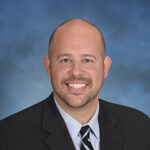 Christian holds a Bachelor of Science degree in Radio, Television, and Film from UT Austin. He is currently Communications Director at USAA working on the media and public relations team. Christian began his career at USAA helping to build its crisis communications and issues management program. Prior to joining USAA, he served nearly four years as the Public Information Officer and Public Relations Manager for the San Antonio Fire Department, where he was responsible for managing crisis response, media relations, social media properties and news conferences for the department. It was during this time that Christian began his association with TBSS. Prior to his time at the SAFD, Christian worked in a variety of positions for radio stations in San Antonio and Austin. In his free time, Christian enjoys spending time with his wife, Meagan, and two children, Gavin and Kaila. Christian also volunteers with Cibolo Creek Community Church, the YMCA, Fiesta Youth, the American Foundation for Suicide Prevention and sits on the board for the Rahe Bulverde Elementary PTA.
Blas Catalani – Board Member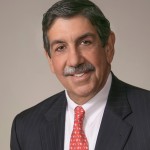 Blas earned his Bachelor's Degree in Business from St. Mary's University in 1972. Blas has worked for Hilltop Securities since 2006.
He is the Immediate Past Chairman of The Board of Governors Methodist Health System, and has previously served as Chair of University Health System Foundation and has been a TBSS Board member since the organization's inception.
He and his wife Georganne have two sons. In his spare time he enjoys bird hunting and playing golf. 
Fred Garcia – Board Member
Fred is a native San Antonian, who graduated from Central Catholic High School and received a B.B.A. in finance from St. Mary's University. He graduated from Texas Tech Law School in 1986, motivated in part by our co-founder David Jayne, who represented Fred when he was burned in a tent fire at the age of 12. For several years he had his own law practice and also served as an Assistant City Attorney in 1989-90. In 2006 he was appointed San Antonio Municipal Court Clerk and as such is responsible for coordinating the administrative functions required for the operations of the Court. Fred connected with TBSS as a part of a group of City employees who participated in our 5k run each year. He has shared his story with our campers and is a tireless volunteer. He and his wife are the proud parents of three very accomplished young adults.
Jason Heavyside – Board Member
Jason served in the military and taught school before becoming a firefighter with the San Antonio Fire Department in 2010. He is currently with the Medical Special Operations Team, a special program under EMS. Jason became a valued volunteer at both Camp David and Camp Ax several years ago and represented TBSS as our Counselor Representative to the IAFF National Burn Camp in DC in 2013. He was burned in an accident when he was a very young child and is able to share with campers his experiences of coping as he grew up. In 2018, he also became a "Camp Parent," as his daughter Alena joined us for her first year at Camp David. Jason and his wife, Amanda, enjoy an active family life with their 3 young children.
BGEN (Ret.) John Jernigan, M.D., – Board Member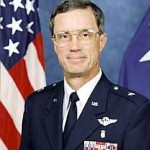 A retired Brigadier General and physician, John commanded the 311th Human Systems Wing at Brooks Air Force Base. He earned a bachelor's degree from the U.S. Air Force Academy and received a doctor of medicine degree from the University of Oklahoma in 1974. After completing a residency in aerospace medicine, he began his career as chief of aeromedical services, then served as chief of clinic services at Randolph Air Force Base. After retiring from the Air Force in 1999, John joined with others who were active in the non profit community to work with non profit Boards in basic Board responsibilities and strategic planning, including developing the mission statement and setting both short term and long term goals.  John explained his interest in the organization by stating, " I joined TBSS because our founders, David and Jane Jayne, were close personal friends who sold me on the importance of our mission.  As a physican I know first-hand how devastating burn injuries can be and I wanted to be a part of the long term solution."
Lillian Liao, MD  MPH  FACS – Board Member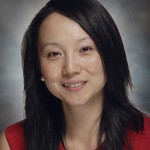 Dr. Liao graduated from UT Austin, with a degree in Economics.  She subsequently earned a Master's Degree in Public Health from UT Health Science Center Houston, and in 2004, she completed her medical training at UT Health Science Center San Antonio. She has been the Pediatric Trauma and Burn Director at University Hospital since 2011.  Under her leadership, her team worked diligently for University Hospital to become a Level One Pediatric Trauma Center – the only one in South Texas, and one of only 5 in Texas.  It is the only program in South Texas for seriously burned children.  Lily has led the University Hospital Pediatric Burn Team in strong support of TBSS over the years by volunteering at Camp David, collecting and supplying towels for our campers, and providing orientation for our counselors.  Her group also brings a great team to our Fuego 5K every year.
Laura Jayne Stawarz – President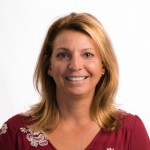 Laura, the third and youngest child of our co-founders, was born in Ft. Belvoir, Virginia, about a year after David's long hospitalization for his burn injuries.  Laura earned a Bachelor of Science degree from the University of Mary Hardin-Baylor and holds an MS from the University of the Incarnate Word.  Laura worked for almost 25 years at USAA.  She worked in the Property and Casualty department in a variety of positions handling liability claims as an adjuster, examiner and management.  She then moved to the Staff department writing policies, procedures and processes.  Her last position was managing a quality assurance team to ensure compliance with state and federal laws.  Laura currently enjoys playing tennis, cooking, traveling and hanging out with friends and family, including the family pets.  Laura expressed her desire to continue the work her parents began.  "I serve on the TBSS board because this is my parents' legacy.  They saw a need to support burn survivors and their families because they needed help when dad was recovering from his injuries.  If I can be a part to carry on his dream I want to do it."
Jaclyn White – Board Member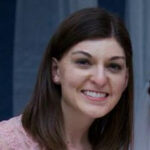 Jaclyn has been a part of TBSS since she and her sisters began attending Camp David at a very young age. She continued as a counselor-in-training and then a full-fledged volunteer, who now has been our Camp morning inspiration leader for the last three years. She was also instrumental in establishing our teen/young adult retreat – Camp Ax, and she inspires everyone she meets with her story of surviving and thriving after a propane explosion that seriously injured both her and her mother. Jaclyn was our very first scholarship recipient. She studied elementary education and graduated from Abilene Christian University in 2013. She is currently teaching third grade at Scarborough Elementary School. She enjoys all aspects of nature, whether it's water skiing in Texas or hiking in the snow in Colorado. Jaclyn also is the proud aunt of her nephews Elias and Adam.
Jack White – Board Member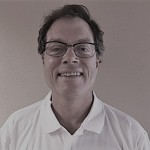 Jack graduated from Texas A&M University with a degree in Building Construction and is currently an independent contractor.  Jack and his wife, Caren, have 4 daughters. In 1993, Caren and daughter Jaclyn were critically burned in a propane explosion. During their arduous recovery, Jack met David and Jane Jayne and others from TBSS, who helped the family through this time. Jack and his family have been long-time faithful supporters and volunteers of the organization. He enjoys being with his family, hunting, fishing, wood working, and doing mission and church work.
Texas Burn Survivor Society Team
Sue Dodson – Executive Director
Sue joined TBSS in August 2007. She is a native of San Antonio and graduated with a BA in English from the University of Texas in 1973. She taught in the Harlandale School District for seven years and then taught in the Northeast Independent School District until 1990. After working as a paralegal for a year, Sue attended St. Mary's School of Law, and practiced law until 2007. She worked in the legal field with TBSS  Co-Founder David Jayne. She is happy to have her third career working in the non profit world, and she looks forward to helping ensure that the great work that David and Jane Jayne began is able to continue for many years to come.
Janelle Bazar – Business Manager
Janelle joined TBSS November 2008. She has over 20 years of experience working in non profit organizations in Accounting and Human Resources. She is married and has two children. She enjoys camping and spending time with family.
Kortnee McDowell – Development and Outreach 
Kortnee began working with TBSS in 2014 to develop the Leaders in Fire Education (L.I.F.E.) Program in collaboration with the San Antonio Fire Department, providing systematic fire prevention and safety education to elementary school children throughout San Antonio. She has an MS, Ed. in Health and Wellness and many years of experience both teaching and developing curriculum.