Camp David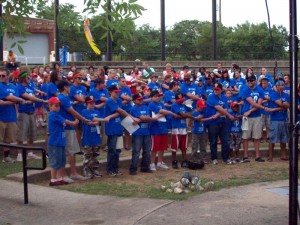 Camp David is a week of adventure, discovery and fun, designed specifically for pediatric burn survivors aged 7 to 16. Camp David is unique among burn camps because it also includes siblings and children of burn survivors, whose lives are also severely impacted by burn injury.
At Camp David, children learn the core spiritual values which enhance the ability to survive injury and gain the self confidence, self-esteem and coping skills that will allow them to re-enter and function happily in society. Surrounded by caring mentors, volunteers of the Texas Burn Survivor Society, and the incredible men and women of the San Antonio,  Austin, and Kerrville Fire Departments.  Camp David allows the children to discover that anything is possible. Here, potential has no limit.
Assistance for Warriors in Transition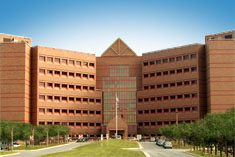 As a result of the long-standing relationship between TBSS and the pastoral care staff at Brooke Army Medical Center, we partner with them to minister to Warriors in Transition, their spouses and families. Through providing general assistance, caring support, and family retreats, TBSS honors these brave men and women.
Life Program
The Leaders in Fire Education (L.I.F.E.) Program is an innovative and unique fire injury and burn prevention program.  The overall goal of L.I.F.E. is to provide fire, safety, and wellness education programs for the prevention of death, injury, and property loss caused by fire and unintentional injury. Burns are the leading cause of injury to children under age 16 in San Antonio. For over three years, Texas Burn Survivor Society has successfully partnered with the San Antonio Fire Department, Leon Valley Fire Department and Bexar County District 2 in the development and early implementation stages of a master-educator designed curriculum to the elementary school students of San Antonio/Bexar County
Basil Pruitt Assistance
The Basil Pruitt Program provides emergency financial assistance to patients and their families at burn units in Texas. In times of devastating need, TBSS assistance helps victims who have no other sources of aid available to obtain food, shelter and emergency transportation.
Scar Management
In conjunction with Medical Z, TBSS underwrites the cost of physician-prescribed pressure garments for burn survivors who could not otherwise afford to fill their garment prescriptions.   These costly, custom-made elasticized garments are used for reduction of scarring.  Scar management is, for some survivors, essential to a successful return to society.
TBSS Support Group
This monthly group provides burn survivors the opportunity to share their stores with each other.  Realizing others have had similar experiences empowers, consoles, and encourages fellow burn survivors.